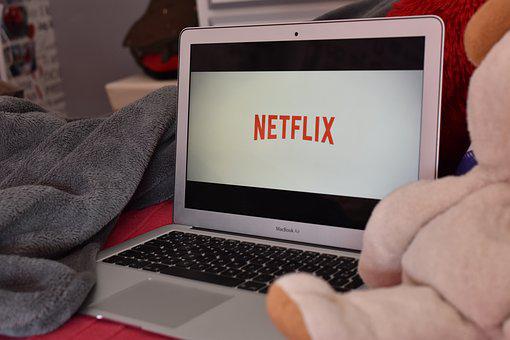 Movies and Television
Objectives
Sentence adverbs; such…that and so…that
---
Reading
When Marvel's The Punisher debuted on Netflix last month, it was greeted with great interest and lots of excitement, but it arrived as just one of many comic-book adaptations. The Punisher is only the latest in a flood now comprising some 28 shows across nine broadcast, cable, and streaming platforms, with no end in sight. The majority of comic-book heroes exist within either of two expansive brands, not dissimilar to Pepsi and Coke. One is DC, which (with the midseason arrival of Black Lightning on the CW network) will be represented by nine shows on three networks. The other is Marvel with 13 shows on six platforms, chiefly Netflix, which currently hosts about six shows of its own. That all adds up to a lot of superheroes, but before concluding that superheroes have taken over television, it's worth noting a few things.
Trends
First, TV has always chased trends. Think about cop shows, doctor shows, and lawyer shows. Way back in Fall 1959, more than twenty-four Westerns were airing on just three broadcast networks. That's such a large number that the current number of comic book shows seems small in comparison. "Comics-related television series have always been important to television," said Paul Levinson, professor of communications and media studies at Fordham University. "Now it may seem like they're all over the place, but that's because there's television all over the place." Even so, an upsurge of comic-based shows the past few years is unmistakable. Consider the CW, who in Fall 2011 had no comic book shows, but now boasts seven this season. Along the way, comics-related movies proliferated, while The Walking Dead made clear from its explosive arrival that a comic-book stories on TV could be very successful as well.
Technology
By then, the CGI (computer graphics imagery) that any superhero show requires had become more sophisticated, yet sufficiently affordable for weekly TV productions. Conversely, superhero series were a perfect TV showcase for those eye-popping special effects in a way that more realistic cop dramas or sitcoms could never be. Meanwhile, the launch of more and more channels signaled an ever-escalating need to create content, especially streaming platforms with their limitless capacity. "With this strong desire for source material, years and years of comic books offered material just waiting to be used," said Robert Thompson, director of Syracuse University's Bleier Center for Television & Popular Culture. Even better, they're perfectly formatted for turning into TV. "A comic book is like a TV storyboard: visual dialogue in frames," Thompson said. "It's so perfectly transferable."
Escapism and Morality Tales
But none of this accounts for how much audience seems to want these kinds of shows. "All of it, on some level, is escapism," explained Brett Rogers, classics professor at the University of Puget Sound. "If I'm watching Jessica Jones for an hour, I'm not dealing with some real thing in my life. Surprisingly, comic-book-inspired shows can be spaces for thinking through some serious questions like post traumatic stress disorder as well. Such shows, like comics before them, can offer welcome moral clarity in an ever-more-confusing world. "It's much easier to identify the heroes and villains, the good guys vs. the bad guys, than it is on other television shows," says Levinson. "And, by and large, the good characters and heroes endure and triumph over difficulty."
"These characters were created as morality tales. They have a primal appeal, a basic and common appeal," said Glen Weldon, a panelist on NPR's "Pop Culture Happy Hour" podcast. "They represent our best selves. We are meant to look at them and try to be more like them." Unquestionably, thanks to the internet, the appreciation of these comic-book heroes, whether they exist on the page or the screen, can now be enjoyed as a communal experience. "In the past, if you grew up a nerd, you thought you were alone," said Weldon. "Now you can go online and find people just like you who share your passion."
Versatility
How long will this craze last? For more than a half-century, people have been excited by a new TV trend, only to lose interest a few years later. But comics-inspired TV may not follow that cycle because it's a versatile genre — one that can easily adapt and change with the trends of the day. According to Thompson, "the comic-book genre is still maturing. We're still seeing it evolve."
Taken and adapted from: www.voanews/arts-culture/comic-book-heroes-flock-tv-why-are-they-so-popular. (14 Aug 2019).

---
Grammar point
---