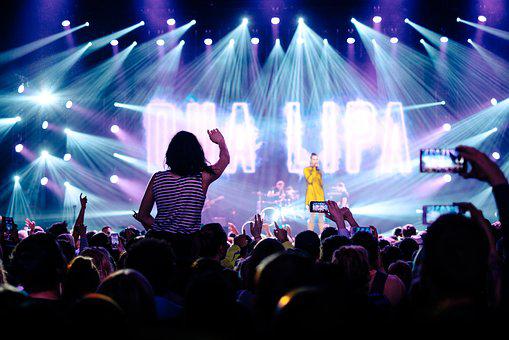 Musicians and Music
Objectives
Double comparatives and using will and would for habits and general truths
---
Reading
Michael Jackson has died at the age of 50. He leaves behind an enormous legacy of pop/rock music that he wrote, produced and performed in a groundbreaking career that spanned decades. Even though his reputation became tarnished in recent years, he was still beloved by millions of fans.
Michael Jackson is considered one of entertainment's greatest icons - the self proclaimed "King of Pop" whose amazing dance moves and evocative high-pitched voice influenced generations of musicians.
Motown Record Corporation founder, Berry Gordy, was shocked at the sudden passing of the pop star at age 50. When he was only 11, Jackson got his big break as the frontman for his family's group, The Jackson 5. It became one of Motown's catchiest and top selling artists, releasing big hits like "ABC" and "I Want You Back."
"He always wanted to be the best and was willing to work as hard as it took to be that," said Gordy.
The spotlight began to dim when he entered his late teens.
But that changed when he collaborated with legendary musician and record producer Quincy Jones on debuting numerous albums including Thriller, released in 1982. It is still the world's best selling album; people were crazy about it.
Jackson's stunning videos from Thriller and other albums reinvented the way music videos were made. He became the first black artist played on the young, rock-oriented MTV channel.
Former Jackson publicist Susan Blond remembers the singer as the most talented and exhilarating person she ever worked with.
"It was very hard to get gigs for someone who wasn't white or get them on the cover of magazines or even MTV but with Thriller every barrier was broken," she said. "Stadiums all over the world were sold out and he became the biggest star of all time."
VOA's Jeffrey Young worked at the top pop radio station in New York City in the 1980s, and recalls Jackson's enormous talent.
"Michael Jackson's career was one of constant innovation, from the very beginning with the Jackson 5, the group broke the racial barrier. White kids listened to that music like they had never listened to black music before, truly world-class" he said.
Jackson had a chart-topping album with "HIStory" in 1995. But as his fame grew, so did apparent problems. He became known as a weird with frequent plastic surgeries and was accused of molesting boys, although not convicted.
He went into seclusion and a comeback seemed unlikely.
But last March he announced he would do a series of comeback concerts in London.
"These will be my final show performances in London," said the rock star. "This will be it, and when I say this, it really means this is it."
Jackson was also expected to embark on a worldwide tour, which huge numbers of his fans were looking forward to.
And now, they cannot believe he is gone.
"It's a big loss for all music lovers because he had a type of music that touched people of all age groups and all cultural origins, that's why we are going to miss him a lot, his music will be a haunting reminder of his loss" said a fan of Michael Jackson.
Even as fans around the world say goodbye, for many of them, the renowned Michael Jackson will always be the King of Pop.
Taken and dapted from: https://www.voanews.com/archive/great-musical-talent-passes (02 November, 2009)
---
Grammar point
---