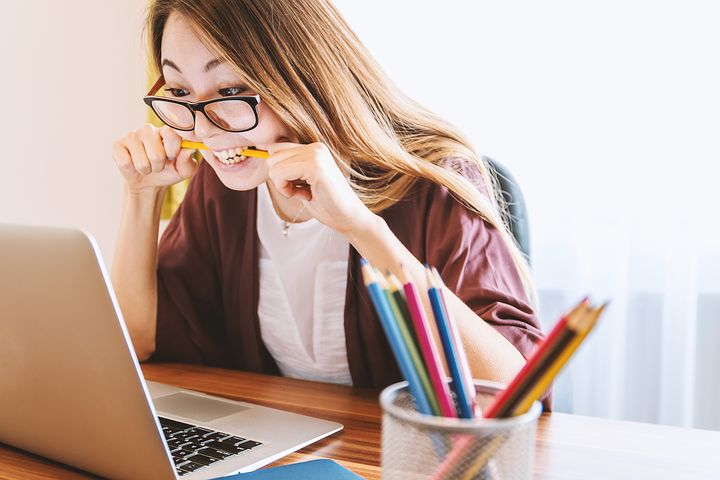 What is she like
Objectives
** Describe people's personalities ** Use question tags to ask for confirmation
---
Reading
I have always been a fan of pop and country music, and I love American music so much. I love many singers, but I love Taylor Swift the most. She has many of the qualities needed to be a world celebrity.
Firstly, Taylor has always loved music. She was born on December 13, 1989 in a music loving family. She started loving music when she was 5. At the age of ten, she started singing in different local events in Pennsylvania. She became a world famous singer in 2005. One of her hit songs at the time was "Love Story". From that time on, her music has hit number one in many countries. In 2017, her single called "Blank Space" hit number one in the USA, Canada, and Australia. In addition to her talent in singing, she can play many musical instruments, such as the guitar and piano. She is a great songwriter as well. She has written many songs like "Bad Blood" and "Back to December." As a result, she has won many musical awards. For example, she has won 10 Grammy Awards and 19 American Music Awards so far.
In addition to music, Taylor is famous for her beauty. She has a beautiful face with blue eyes and beautiful lips. She usually has beautiful curly hair. Her blond hair is like morning sunshine. Her nose is sharp and pretty. In addition, she is tall and slim. She likes wearing simple and not sexy clothes.
Taylor is a pleasant, kind, and warm-hearted star. She has millions of fans around the world, and they all love her friendliness. She also donates a lot of money to help people and communities in need. For example, she gave $75,000 to Nashville's Hendersonville High School in 2010. Taylor loves education and children. She donated 2,000 Scholastic books to the Reading Hospital Child Health and 25,000 books to New York City schools in 2015. She has been to many charity concerts to raise millions of dollars to help people affected by floods and storms as well.
All in all, Taylor is one of the most popular stars of all time because of her talent, beauty, and personality.

---
Grammar point
---