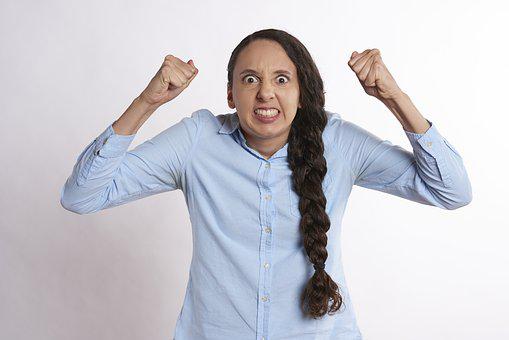 The art of complaining
Objectives
Relative clauses and noun clauses Simple and complex indirect questions
---
Reading
Taiwanese officials are protesting China's plan to open four civilian air routes that would conflict with Taiwan's own flight paths. Under the plan, Chinese airplanes would fly over waters that divide the mainland from Taiwan. The complaint against China comes at a time of increasing tensions between the two sides.
China announced this month that it would open four new flight paths over the Taiwan Strait. The announcement came at a meeting of the United Nations' International Civil Aviation Organization. Chinese officials were reported as saying the new flight paths will help ease flight delays between Shanghai and the Pearl River Delta. They said the changes will take effect in March.
Officials in Taipei have protested the Chinese decision. They say the new flight paths conflict with existing routes near Taiwan's main island and two smaller groups of islands. Taiwanese airline companies and the island's air force say they have no immediate plans to make changes because of the Chinese announcement.
The director of the Taiwan Civil Aeronautics Administration expects China to negotiate further with Taiwan government. When you establish a new flight path, you need to negotiate and communicate with neighboring governments. Hopefully, Taiwan can follow up with continued talks with mainland China about the situation. As it is, Taiwan's side cannot accept it.
Political observers say Taiwan will make more protests like this in 2015 to resist China because of increasing public resentment. China has claimed control of self-ruled Taiwan since the Chinese civil war of the 1940s. Tensions between the two sides have kept the Taiwan Strait heavily militarized. Since President Ma Ying-jeou took office in Taiwan in 2008, the two sides have eased tensions and opened talks, leading to 21 economic agreements.
But many Taiwanese are critical of the ruling Nationalist Party for growing too friendly with China's government. Last month, the party was defeated in local elections. It will face a difficult fight in presidential elections next year against an opposition that wants to move slowly on improved ties with China. Some Taiwanese worry that China will eventually try to use economic links to gain control of the island.
China's agency responsible for relations with Taiwan said this week it had already discussed the new flight paths with Taipei. It asked Taiwan to be more understanding and less worried. The Chinese side says the new routes would ease travel between Shanghai and airports in the heavily populated area north of Hong Kong.
Retrieved January 23, 2020 from https://learningenglish.voanews.com/a/taiwan-criticizes-china-plan-for-new-air-routes/2600157.html
---
Grammar point
---