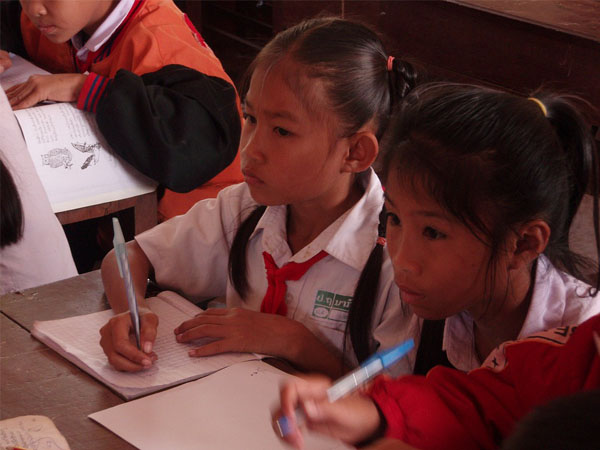 School and Education
Objectives
** Identify school supplies and classroom objects and furniture ** Ask and answer questions using present simple ** Write sentences using conjunctions 'and' and 'but'
---
Reading
I've lived and worked in Phnom Penh for nearly five years now. I like this city. This is my typical day.
Every morning, I wake up early. Then, my neighbors and I walk from our apartments to the Riverside. We walk there for 45 minutes before coming home. Then I have breakfast. My breakfast is called an English breakfast. It has bacon, sausage, eggs, fruit, and a cup of tea with milk.
Later, I go to work at Paññāsāstra University of Cambodia, Institute of Foreign Language (PUC IFL). I teach English there. Most of my students are Cambodian, and only a few are Chinese or Vietnamese. In the class, we have a very good time together because my students really like studying English and like playing games.
At lunch time, I usually have lunch with other Khmer teachers at school. I like Khmer food. I often order fish soup and fried vegetables. Then we go back to school to correct students' homework and plan new lessons.
After teaching in the afternoon, a few Khmer friends and I go to the gym next to our school. We go to the gym three times a week. In the evening, I like going to bars along the riverside to drink and chat with friends. I like my life in this beautiful city.

---
Grammar point
---