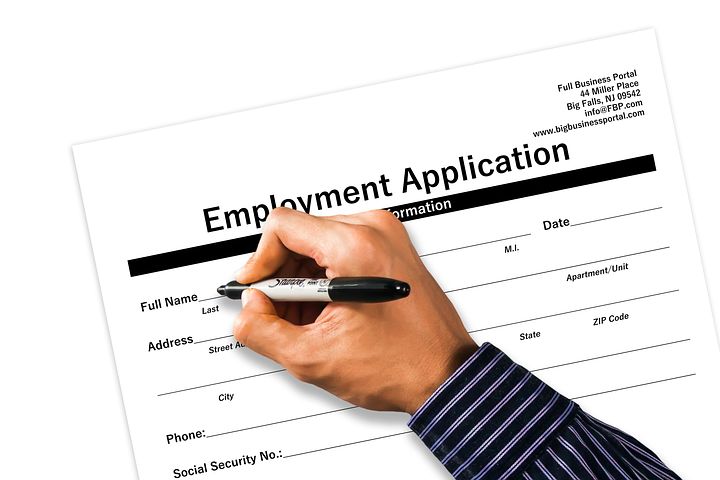 Filling out a form
Objectives
** Asking permission with 'May I?' ** Use present perfect simple to talk about life experience
---
Reading
Cambodia has experienced significant economic growth since 2008, resulting in more jobs being available. However, for some people, applying for a job is not so easy. Getting a job is easier if they know how to do it. To get a job is not very difficult if you follow the steps below.
First, job seekers can look for information about position vacancies in various sources. Most people search for their favorite jobs on the Internet on websites like https://www.bongthom.com/, http://www.hrinc.com.kh/, or company websites. Others may read newspapers to look for job advertisements, or they may go and see the company's job advertising boards.
After finding a job to apply for, it is very important to read the job's criteria in detail. Now, job hunters need to prepare the necessary documents for the job application as listed on the job ad. Normally, they need to write a cover letter (CL). This letter needs to address what they have studied, what job-related experiences they have had, and what personal qualities they have. They may need to talk about their soft-skills, such as leadership, problem-solving, and teamwork skills. Moreover, applicants need to prepare their resumes and other necessary documents, such as their diploma and transcript. When these are ready, they can either apply online through email, or hand in their applications at the company where they want to apply.
If the job applicants are qualified, they will be contacted for an interview. At the interview, they have to show that what they wrote on their cover letter and resume is true. The interviewers will ask questions about both hard skills and soft skills. Make sure to answer the questions well, and show that you are the most suitable candidate.
Finally, all you can do is to wait for the result of your interview. If it is positive, applicants may have a small party for themselves. If it is negative, do not feel bad; but try again.
---
Grammar point
---